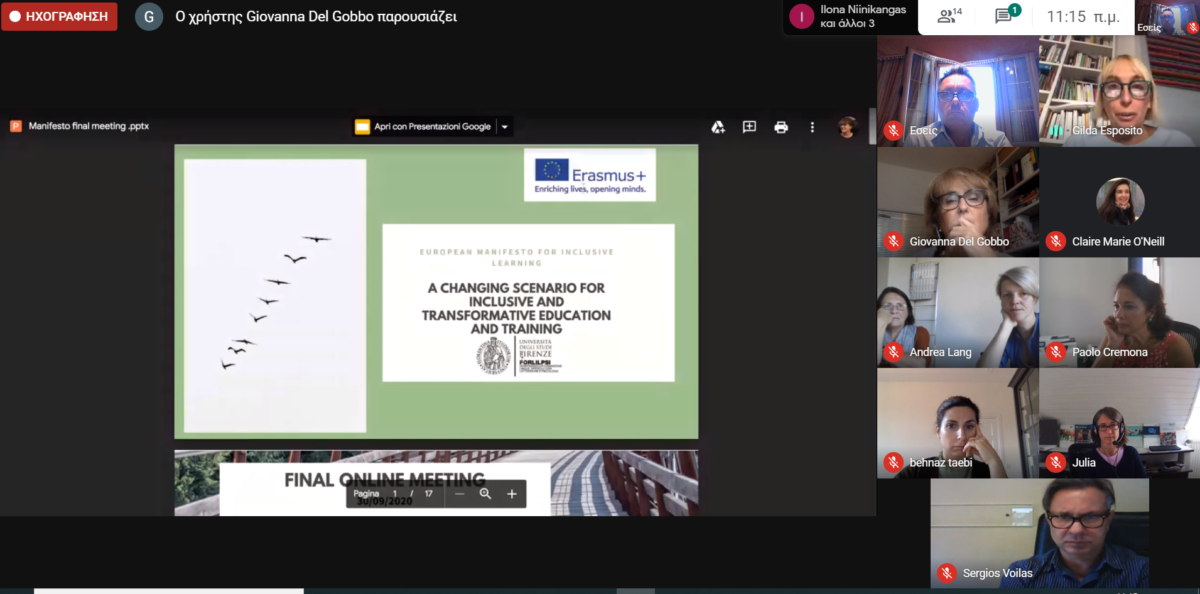 The European Manifesto for Inclusive Learning final online meeting: learning from each other to rethink education and training.
The scientific team of the Interorthodox Centre, Mr. Sergios Voilas, Mr. Christos Nasios and Mrs. Kalliopi Mavragka, alongside with the ERASMUS+
Partners from Italy, Finland, Poland, The Netherlands, The United Kingdom and Germany, all gathered together virtually at the final online meeting of the ERASMUS PLUS KA2 project "The European Manifesto for inclusive learning". There was an exchange of good practices and new data emerged now with the appearance of covid -19 and the worldwide pandemic.