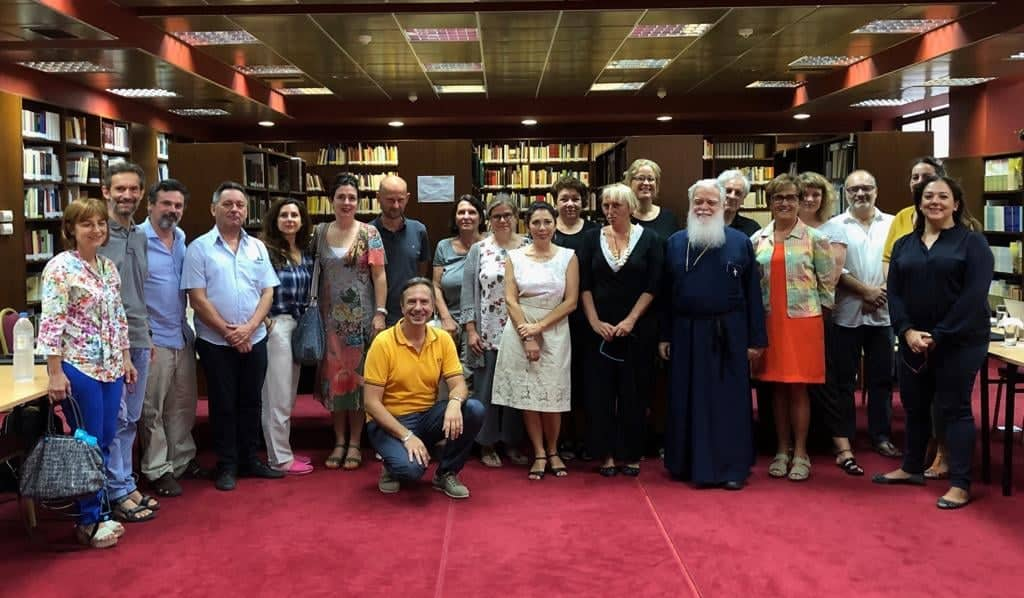 The scientific team of the Interorthodox Centre, Mr. Sergios Voilas, Mr.
Christos Nasios and Mrs. Kalliopi Mavragka, alongside with the ERASMUS+
Partners from Italy, Finland, Poland, The Netherlands, The United
Kingdom and Germany, all gathered together at the Interorthodox Centre
of the Church of Greece for a transnational meeting (18-20 September
2019) for the ERASMUS PLUS KA2 project "The European Manifesto for
inclusive learning". The leader of the partnership is University of
Florence. During the meeting we worked on matters of education for
refugee children; we presented the situation here in Greece with the
refugee crisis and how much the Greek Orthodox Church has offered to
children and people in need. His Eminence Metropolitan Ioannis of
Thermopylae the Director of the Interorthodox Centre welcomed the
participants and wished good luck for the activities that followed. The
General Secretary of Primary and Secondary Education and of Special
Education of the Ministry of Education and Religious Affairs Mrs.
Anastasia Gkika also sent a message greeting our meeting.