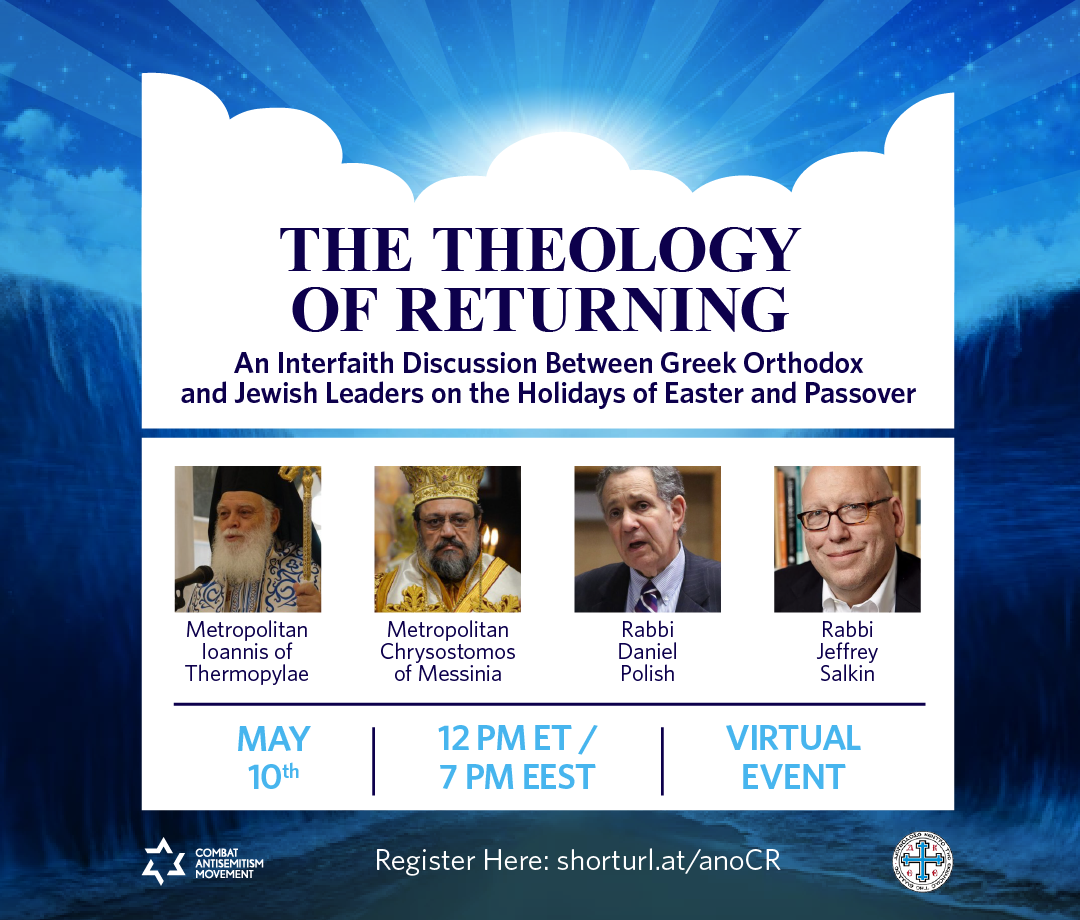 Combat Antisemitism Movement (CAM) and Interorthodox Centre of the Church of Greece co-hosted an interfaith Zoom dialogue featuring a panel of Greek Orthodox and Jewish clergy discussing the theology of "returning," as it relates to the holidays of Easter and Passover.
Speakers included his Eminence Metropolitan Ioannis of Thermopylae, Director of the Interorthodox Centre, Chief Rabbi of Athens Gabriel Negrin, Rabbi Jeffrey Salkin of Temple Israel in Florida, Rabbi Daniel Polish of Congregation Shir Chadash in New York, Chief Coordinator of the Interorthodox Centre Mr. Sergios Voilas, Scientific Assistant of the Interorthodox Centre Dr. Christos Nasios, and CAM Partnerships and Diplomatic Outreach Coordinator Ms. Catherine Szkop. His Eminence Metropolitan of Messinia Mr. Chrysostomos was not able to participate live and Mr. Sergios Voilas presented the speech His Eminence had prepared.
The Christian and Jewish communities both emphasize the "return" to religious practice and celebrate emancipation on Easter and Passover, albeit through different beliefs and customs.
The panel participants discussed this, as well as the connections between Easter and Passover and Pentecost and Shavuot.
A full recording of the event can be viewed here: